Across the nation, people are packing up their things and making their way to Tennessee, making Nashville one of the fastest-growing communities in the nation. Before you zip your suitcases and call the moving trucks, here are five tips for a smooth transition to Nashville.
1. Get to Know the Neighborhoods
Uprooting your life is a monumental decision, so it's imperative to find the right place to call home. Whether you prefer lively, late-night lights or the quietude of pastoral properties, Nashville has it all. Finding an enclave that suits your lifestyle will make it easy to feel right at home when you move. Here's the low-down on each of Nashville's neighborhoods so that you can make an informed decision about which area suits your lifestyle best.
Downtown Nashville & The Gulch
Downtown Nashville has an uproarious reputation and a world-famous country music scene. Broadway is a bustling strip of rooftop bars and honky-tonks like Tootsie's Orchid Lounge. You'll be walking distance from Bridgestone Arena, where you can watch the city's National Hockey League team, the Nashville Predators, tear up the ice. You won't forget that you live in Music City when you live downtown. The historic Ryman Auditorium hosts international music acts, and the Country Music Hall of Fame is right down the block. Living arrangements in both The Gulch and Downtown primarily consist of high-rise apartments and luxurious condos alongside chic east coast-inspired brick townhomes. This central location keeps everything that Nashville has to offer right at your doorstep.
Hillsboro & Belmont
Scholastic Hillsboro and Belmont are two academically inclined neighborhoods southwest of Downtown Nashville. These historic neighborhoods house Belmont and Vanderbilt universities, which makes this area especially popular with young scholars as well as faculty members and their families. Because of its unique location situated equidistant between the endless entertainment of Downtown and 12 South's laid back ambiance, living here provides the best of both worlds.

Charming Hillsboro Village boasts an eclectic selection of boutiques, and the vibrant atmosphere fosters hip eateries like the coffeeshop Fido and long-time favorites like The Pancake Pantry. Homes in the area are a blend of mid-rise apartments to accommodate student living as well as 20th-century Craftsman bungalows and quaint Tudor Revival homes.
Belle Meade
Adjacent to Nashville's West End is Belle Meade, a city-within-the-city and an exclusive private community. Known for its stately, Southern estates and distinguished history, Belle Meade is one of Nashville's premier locations for raising a family because it boasts large lot sizes and upscale amenities. This community boasts an aura of elegance and historic significance — don't be surprised to find many Belle Meade properties are listed on the National Register of Historic Places.

This community has ample access to numerous outdoor amenities, including the expansive Percy Warner Park, which coincides with Edwin Warner Park to create 3,100 acres of uninterrupted greenspace. For the scratch golfer and the novice putter alike, Percy Warner Golf Course is a public course with carefully manicured fairways and challenging greens. With an abundance of highly rated schools, a plethora of urban conveniences, and robust parkland to explore, Belle Meade touts a close-knit, small-town feel within reach of the city and is an ideal location for families.
12 South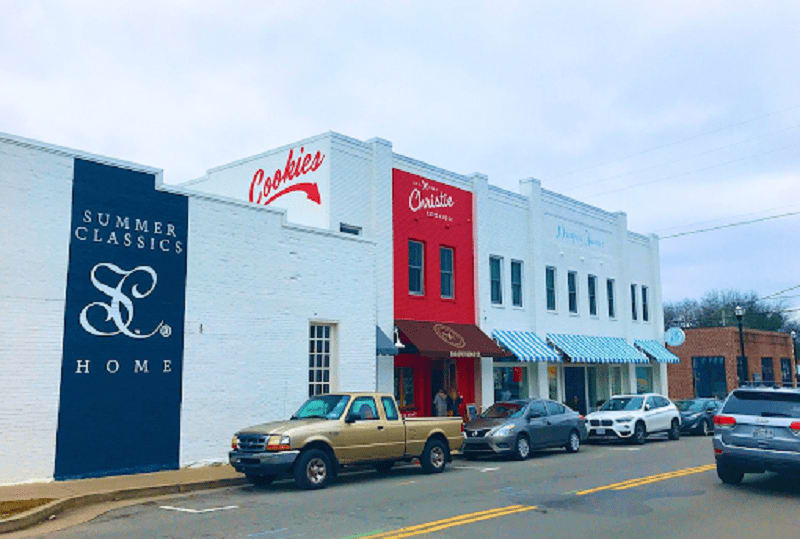 Credit: Tripadvisor
Residential area 12 South boasts a relaxed, lived-in atmosphere that clings to its quiet ambiance. Named for the 12th Avenue South thoroughfare running through this portion of town, this peaceful neighborhood is dotted with Craftsman bungalows. However, this community has an eclectic selection of quaint boutiques, funky eateries, and ample greenspace that attracts tourists and locals alike.

12 South's beloved coffeehouse Frothy Monkey is a must before a long workday on a cold morning. Browse upscale boutiques like Reese Witherspoon's flagship womenswear store Draper James and co-ed apparel outpost Imogene + Willie. Relax at Sevier Park with a picnic and a pick-up game of basketball, enjoy the annual 12 South Concert Series, and cheers to good times with good friends with margaritas at Bartaco. 12 South's blend of yoga studios, old-fashioned ice cream parlors, and vintage mercantiles attracts trendsetters, young professionals, and anyone craving tranquility within the heart of the city.
Green Hills
South of Nashville, you'll find Green Hills. This upscale suburban neighborhood is aptly named for its rolling green countryside. With a wealth of upscale amenities, this highly sought after community is one of Nashville's most esteemed areas. Because this affluent neighborhood touts stunning estates with large square footage, this area is beloved by growing families seeking the conveniences of urban living but the privacy of suburbia. The Mall at Green Hills keeps luxury at your fingertips with premium designers such as Louis Vuitton and Michael Kors among their directory. For a bite to eat in a world-famous venue, try The Bluebird Cafe. This eatery doubles as a showcase for talented singer-songwriters on the upswing, and past performers include Kacey Musgraves, Taylor Swift, and Faith Hill. Living here keeps you close enough to the city for the night out but offers its own opulent amenities so that everything you need is nearby.
East Nashville
On Nashville's northeastern edge sits East Nashville, an up-and-coming enclave community of creators and dreamers. This hotspot for young professionals is situated across the river from Broadway's bustling nightlife, and it has become a hub for artists, foodie-favorite eateries, craft breweries, and its own edgy music scene. This eccentric community is home to off-kilter restaurants like Redheaded Stranger, which combines Mexican fare and homestyle barbecue for a menu of Southwestern favorites. You'll also find an onslaught of retro consignment shops and antique stores, live music of all genres being performed at The Basement East, and bountiful parkland at the 950-acre Shelby Bottoms Greenway and Natural Area. Homes in the area include a surplus of early 20th-century bungalows that lend to East Nashville's vintage vibe, and this area is popular for newlyweds, young entrepreneurs, and artists of all ages.
2. Consider Your Commute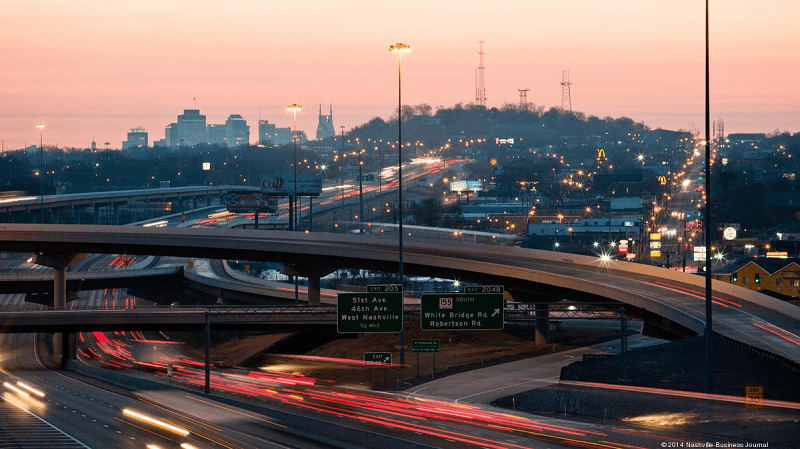 Credit: The Business Journals
When you're contemplating which Nashville neighborhood is right for you, don't forget to consider where you'll be working and what amenities are nearby. If you love the late-night bustle of bright lights found on Broadway, you might not want to buy a property in quiet, luxurious Green Hills. However, East Nashville might be a prime real estate opportunity for someone who works across the Cumberland River in The Gulch.

Luckily, Nashville's commute times remain relatively low compared to other urban epicenters throughout the nation, and you can typically make it from one side of town to the other in under an hour thanks to the intricate weaving of interstates 40, 65, and 24 that make the urban area largely accessible.
3. Prepare a Budget
Depending on how far you're moving, your relocation costs can greatly differ. Being prepared helps eliminate unexpected costs, and the price tag for a cross-country move can sometimes be steep. Understanding your budget will help you make important decisions about the moving process, such as hiring a moving company, renting a storage container, and shipping any extra vehicles.
4. Make it Minimal
Downsizing your belongings before you move can be crucial to easing the hassle of packing. The fewer things you need to transport, the better — especially if you're making a long haul move across the country. Deep cleaning your closets and donating extraneous or unused items in good condition will help minimize your belongings. Decluttering your living areas can help bring focus to the items you love and cherish the most and provide clarity on the belongings that you want to pack up as you start your new life in Nashville. Don't forget to keep your receipts for any donations you make for any possible tax deductions. Additionally, paring down the number of items you're moving can save you money when hiring a moving company, since most moving services increase the price with larger trucks.
5. Start Packing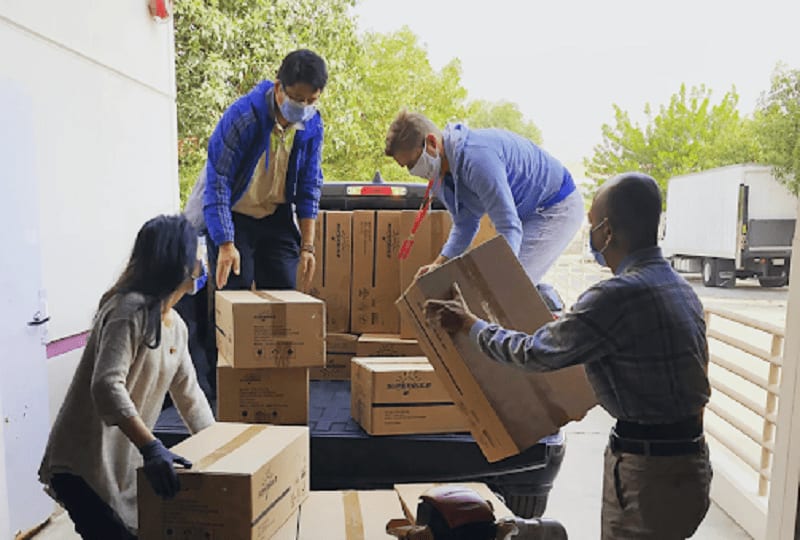 Getting an early start with packing will help you be prepared come moving day. You'll save time and money by being ready to hit the road when your movers arrive. Creating an inventory list as you pack will help you keep track of all your belongings and set you up for success once you arrive. Nashville has so much to offer — from abundant greenspace to some of the country's best live music to mouth-watering eateries and world-famous hot chicken — so what are you waiting for?

When you're ready to make the move to Nashville luxury real estate, don't hesitate to contact me for more information. Whether you're hunting for homes for sale in East Nashville, TN, or dreaming of 12 South Nashville real estate, I'm happy to help you find the perfect home for you and your lifestyle.