Inflation, Interest Rates, Russo-Ukrainian War and a COVID Variant
Buzz words for would-be water cooler speak if we were all back in the office full time. In the face of these sometimes sensationalized although very real and yes, sad and scary impediments, the Nashville real estate market has remained robust. Sure, it's not the 2% monthly increases we've seen in market values over the past 18 months, but I don't think anyone thought that was sustainable. Buyer Demand is strong and Seller's are motivated.
In Davidson County (Nashville), we saw 835 new listings, 1100+ properties sold, and another 1,000+ properties under contract in the month of July. In Williamson County (Franklin & Brentwood), we saw 429 new listings, 423 properties sold, and another 430+ properties under contract in July. Properties that are priced correctly are still moving very quickly as of "old" while seller's that are "shooting-for-the-moon" on their asking price are often having to adjust as their properties are sitting longer, with less interest resulting in price reductions. Supply and Demand finding their intended equilibrium. Market's at work! It's exciting to a nerd like me!
So what does this mean for you if you're a:
BUYER? You have a little more time than the day-of offer submission you may have become accustomed to if you've been searching for a while. We're in a market where you may be able to buy a home, negotiate a price and even possibly protect yourself with an inspection and/or appraisal! Be sure to check in with your lender to have your pre-approval numbers run again at current interest rates. Ensure you're working with a knowledgeable professional (need a recommendation?) who may be able to offer you alternative financing that could potentially get you the property today at a higher rate with a refinance in the future should rates come back down as the Fed has suggested.
SELLER? Educate yourself and dare I say, be realistic! I am ensuring my clients know the facts: current inventory, absorption rates, days on market, price reductions, comparable sales – real world data to support pricing a property correctly. Have a come to Jesus moment with yourselves. I'm serious! Is your property in competitive condition? Is there some deferred maintenance that can be done quickly and with little cost that can garner a higher price? Most of us can answer "yes" to that one! It's time to put your best foot forward here and be THE property buyer's want. To that end, Compass has an excellent program (Concierge) that can assist with the costs of these repairs and even staging/re-organizing.
Music City Grand Prix

August 5 - 7

IndyCar returns to Nashville August 5-7, 2022 with the Big Machine Music City Grand Prix. For three days, the streets of downtown will come alive with the sounds of music, food, and racing, all spun into an experience you just have to be there to feel!

Tomato Art Fest

August 12 - 13


The Tomato Art Fest is an art show celebrating the tomato during late summer. The festival is FREE and takes place in East Nashville's Five Points area. There are multiple stages throughout the area which hosts FREE music for everyone to enjoy!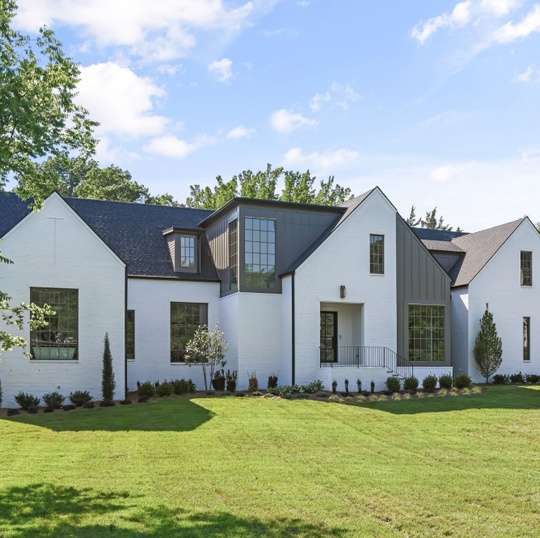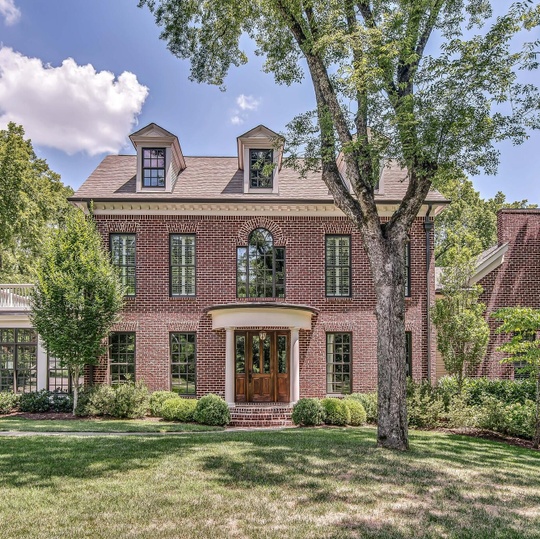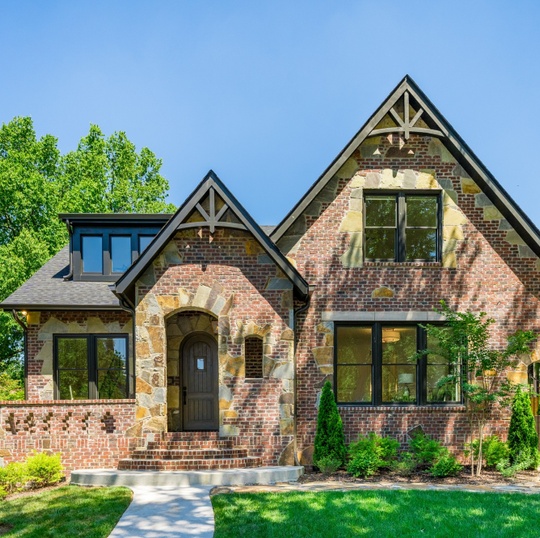 >> Demand for apartment rentals is anticipated to be so high by 2035 that the U.S. will need to build a total of 4.3 million more apartments by then, according to a study commissioned by the National Apartment Association (NAA) and the National Multifamily Housing Council (NMHC)
>> The carried interest loophole allows investment managers to pay the lower 20% long-term capital gains tax rate on income received as compensation, rather than the ordinary income tax rates of up to 37% that they would pay for the same amount of wage income.....this loophole could end if new tax legislation is passed....
>> Even with dramatically higher fuel costs,
SOUTHWEST Airlines was more profitable than expected in the second quarter, further showcasing that raised pricing is adding a bit extra on top of inflation-driven costs.
>> Walmart results revealed that currently, general merchandise stores are overstocked, but the good news is that excess inventories could put downward pressure on inflation as big box retailers mark down their prices to entice consumers as they shift their spending habits. (YAHOO)
>> Most US cities will spend their share of the federal infrastructure spending package into fixing crumbling roads and bridges. About 80% of cities said they plan to spend their money on local roads, bridges and major projects, with 56% prioritizing road safety, according to a survey of 153 localities conducted by the National League of Cities and Polco. About 60% said they would use funds from the Infrastructure Investment and Jobs Act on water projects. About 34% of the municipalities said they would spend their money on broadband Internet access. About 26% said they'd put the money toward public transportation, while a little more than 25% cited electric vehicles, buses, and ferries. Just 13% identified airports as a spending priority.
>> Many have forgotten that mortgage rates began to rise after 2016 and reached their peak at the end of 2018/start of 2019 as employment and the overall economy was strong and growing. Politicians decried the Fed's rate hikes back then. Rates on a 30-year fixed rate mortgage (FRM) ran between 3.95% on the low end and 5.34% on the high end.....not that much lower than today's rates....
>> Agrivoltaics? Yes, farmers are finding a new source of income leasing out land to create solar farms....above their crops. The panels cool the crops from excessive heat, and the plants keep the panels cooler too.....all generating electricity closer to homes without the huge expense of transporting power long distances. (NY TIMES)
If you're in the market or know someone who would benefit from an informal conversation with me, please click
here
and we'll schedule some time together. I can also easily facilitate an introduction to a top Compass agent in your area. Thank you!
© Compass 2022 ¦ All Rights Reserved by Compass ¦ Made in NYC
Compass RE is a licensed real estate broker and abides by Equal Housing Opportunity laws. All material presented herein is intended for informational purposes only. Information is compiled from sources deemed reliable but is subject to errors, omissions, changes in price, condition, sale, or withdrawal without notice. No statement is made as to the accuracy of any description. All measurements and square footages are approximate. This is not intended to solicit property already listed. Nothing herein shall be construed as legal, accounting or other professional advise outside of the realm of real estate brokerage. To reach the Compass RE office, call 615.475.5616. Photos may be virtually staged or digitally enhanced and may not reflect actual property conditions.