Making the move from Los Angeles to
Nashville
takes a lot of preparation. The distance between the two cities is just over 2,000 miles, meaning a reliable moving company is vital. Moreover, re-locators will need to prepare for a change in climate and lifestyle.
Los Angeles is a major city in the top 100 best cities for young professionals. But it's no secret that the amount of available housing and high cost of living make the Los Angeles real estate market particularly volatile. With a significantly smaller population and lower cost of living, it's easier to start a career and own property in Nashville. Thus, it's not a surprise that many buyers particularly in the entertainment industry are relocating from LA to search for Nashville homes for sale.
If you're planning to relocate from LA to Nashville, consider the tips below.
What to expect when relocating to Nashville
Nashville has a lower cost of luxury living
The initial cost of moving from Los Angeles to Nashville
was between $3,000 and $8,000
in 2021. Although this price may increase throughout 2022 and doesn't include the cost of houses for sale in Nashville, the upfront fee will be more than repaid by Nashville's lower cost of living. LA is one of the nation's most expensive cities in which to buy a home, and its rental prices are twice as much as the national average. Young professionals are discovering that while they can barely afford rental costs in LA, they can pay even less to purchase Nashville real estate.
While the housing market in Nashville is highly competitive, the
median sale price
of Nashville homes for sale is $420,000 versus the
median price
in Los Angeles, which is nearly $950,000. Because it's a seller's market in both cities, it would be wise to purchase your Nashville luxury real estate before selling your LA property.
Nashville has a smaller population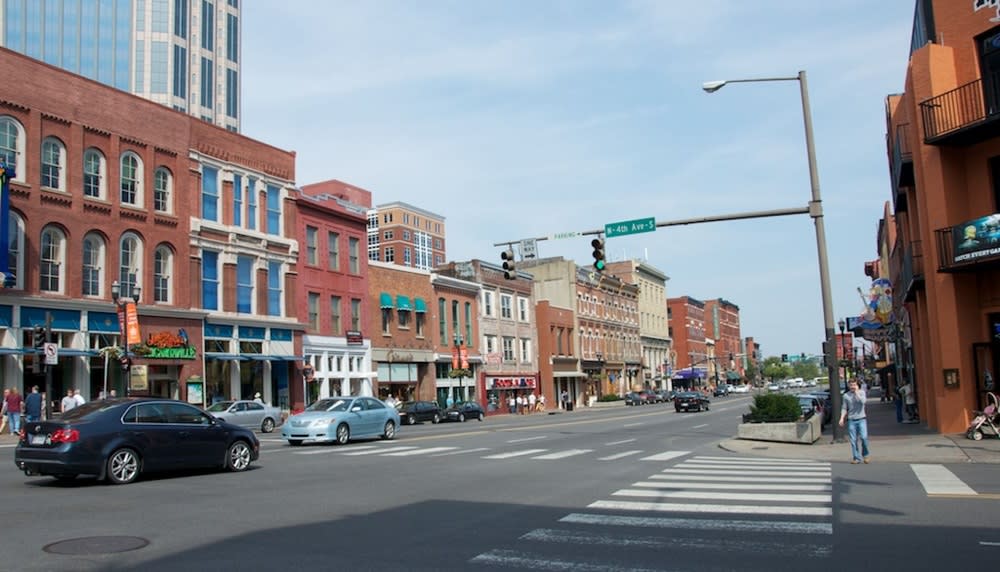 Photo Courtesy of Dula Notes

Nashville has a well-earned reputation as a city for musicians, especially when it comes to country music. Even though it's known as The Music City, Nashville has even more opportunities in other vocations. For example, it's home to over 300 healthcare companies. As you plan your move, check out the various job opportunities in Nashville and secure a position before you arrive. Knowing where you will work, and your potential start date, will ensure a smooth transition.
With nearly four million people,
Los Angeles is a congested city
with long commutes and a competitive job market. Comparatively, Nashville has a population of roughly 682,000 and a steadily growing job market. Moving from LA to Nashville allows re-locators to enjoy a great city with less population density.
Nashville has cooler weather
If you love LA for its year-round sunny weather, you may find yourself making some adjustments to your wardrobe in Nashville. While Tennessee is a southern state that experiences relatively mild temperatures year-round, the temperature does drop as low as 27 degrees in the winter months. The city also sees an average of four inches of snowfall a year, which is lower than the national average but much higher than that of Southern California. This change doesn't mean you need to prepare for cooler summers, though, as the summer climates in Nashville and Los Angeles are very similar.
Entertainment in Nashville
The move from LA to Nashville may have you concerned that you will miss the vibrant culture of the big city. The good news is that even though Nashville is smaller, it's an entertainment-oriented city filled with plenty of attractions, events, retail experiences, and local restaurants.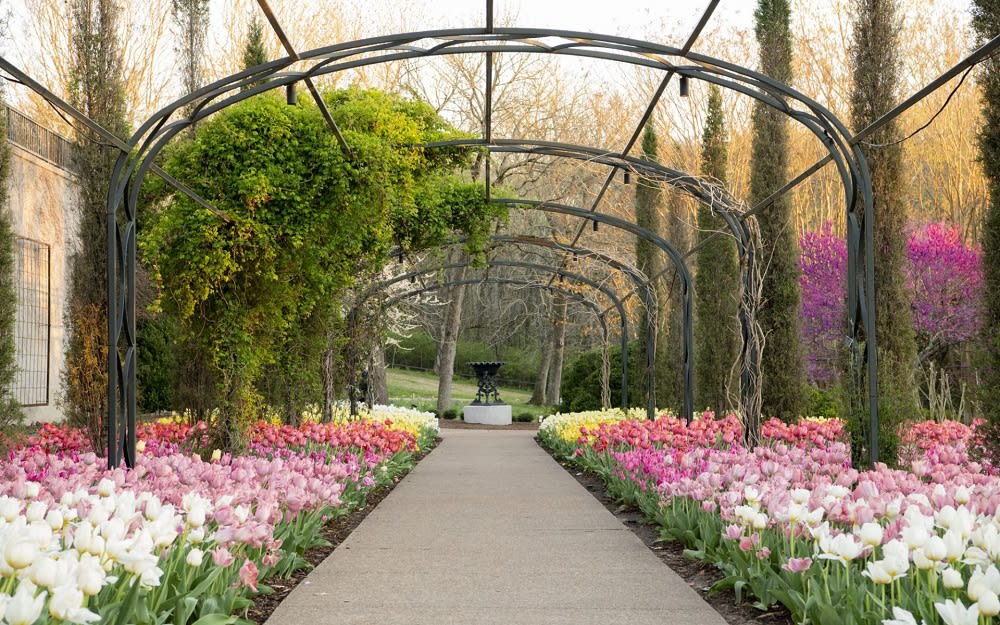 Photo Courtesy of Cheekwood in Bloom
Nashville's residents enjoy spacious parks and beautiful gardens year-round, but the
Cherry Blossom Festival
and the Cheekwood in Bloom events highlight the city's green spaces. Beer enthusiasts will enjoy the annual Beer Festival, the Food and Wine Festival, and an
entire calendar of events
. However, Nashville's true claim to fame is its musical attractions. Imagine taking your family to see live concerts or visiting the historic
Grand Ole Opry
. There's also the iconic
Country Music Hall of Fame and Museum
. There are so many musical events that it's difficult to know where to begin but the
Music City Walk of Fame
is a great place to start.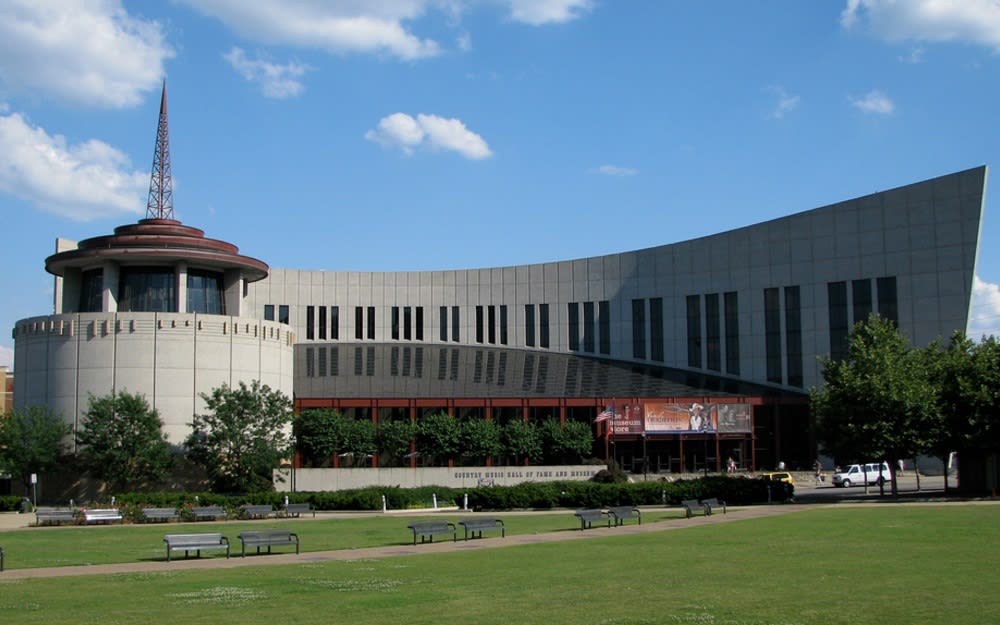 Photo Courtesy of Historic Nashville, Inc.
Hire experienced movers and a local Nashville realtor
While Nashville may better suit your needs than LA, it's still wise to manage your expectations of the city and visit before deciding to make your move. Your first move should be to interview experienced local realtors specializing in luxury Nashville homes for sale. Hire the agent with the best references who matches your communication style and personality best.
Once you've searched, toured, and closed on your new Nashville home, find a moving company you can trust to transport your belongings for the entire 2,000-mile journey. The best way to find great movers is to look to your realtor for suggestions.
Searching for Nashville luxury homes for sale?
When you schedule a visit to look at Nashville homes for sale, reach out to experienced real estate agent
Shane McCarty
. Shane can guide you on your search for Nashville luxury real estate, while also giving you a tour of the city to help you decide precisely which neighborhood you'd like to settle down in. Shane loves being an educational resource to his clients and showing them everything there is to love about Nashville. Wherever you are in the process,
contact Shane today with all your questions
!