---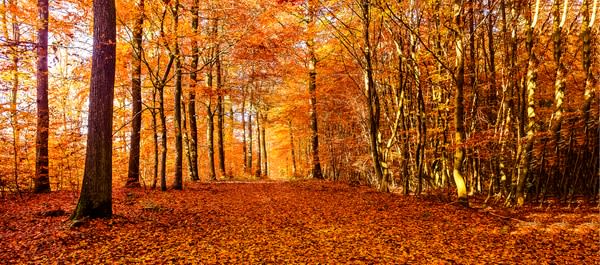 It Feels Right

I finally found my place!

---
Last week I was in Atlanta to attend my first annual Compass REtreat. I networked with, learned from, and yes, partied with some serious TITANS of our industry. Since leaving Wall Street, I have struggled to find a group of like-minded, intelligent, inherently motivated professionals who know how to work and when to play. The company culture is a true reflection of management. We dream big, move fast, are learning from reality while being obsessed with opportunity and collaborating without ego. We're a group who is solutions driven. We maximize our strengths and bounce back from setbacks with passion. These, the Core Principles of our firm are a reality.
Those of you who know me well, know I've had some serious eye-roll moments in real estate. The "culty" situations I've found myself in! No, I DID NOT drink the CoolAid. I just want to go on record saying any skepticisms I may have possessed were dispelled by my interactions last week. I am honored to be among the professionals I met and heard. I've found my place.
Thank you for the personal time. All to say, if you are not in Nashville and don't want to use your sister's husband's brother-in-law to buy or sell your home, CONTACT ME ASAP and I can easily source and vet a colleague of mine before arranging an introduction. Let me do the work. See the map below for our broad reaching locations.
Onto market analytics!
In Nashville, we saw the number of new listings decrease by about 8% MoM to 824 listings. The number of properties sold, 837 continues the downward trend (↓~14%) MoM. And it is no surprise to anyone following the news, only 716 contracts were signed, a 17% reduction from September. Similar wait-and-see patterns persisted in Brentwood & Franklin. 383 new listings hit the market last month. A 20% reduction from the prior month. The number of properties sold (368) slowed 15% MoM, while buyer behavior mirrored that of Nashville, with the number of properties put under contract (301) falling about 17% from the previous month.
While we're seeing price reductions and days on market increases, remember deals happen in every part of a market cycle. As extensively highlighted in last months newsletter, the growth Nashville will continue to see over the next decade I compare to that of Austin and Denver in the same historical time period. Wouldn't you have loved to get in to those markets 10 years ago?

Ask yourself some questions and let's talk. Are you buying for next year or for the next five or ten? When we get through this cycle, and we will, it is expected that due to the decrease in new home builds, inventories will be even lighter than today with more pent-up demand. We all know that's a recipe for higher home values! And here's another tidbit to think about: Builders who "learned their lesson" in the great recession are cancelling contracts to buy vacant land as they lure reluctant buyers to the closing table on existing inventory with concessions like paying upfront fees to mortgage lenders to reduce a buyer's mortgage rate or offering other incentives like long-term rate locks. That smells like OPPORTUNITY to me! Seller's, remember you have to buy a place to go too!
---
Local Events

Wine Down Main Street

November 5th | 7-10 PM
Wine Down Main Street, experience the best night out all year: the streets are closed to traffic; wines, beers and spirits, provided by Lipman Brothers, are poured in the charming shops; food samplings are provided by area restaurants; and local musicians entertain thousands of attendees along the way.
More information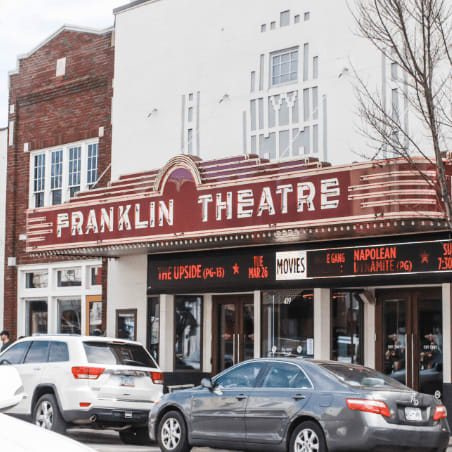 Nashville Harvest Festival
November 5th | 7-10 PM
City Winery is proud to present our fifth annual Nashville Harvest Festival on Sunday, November 6th!
Join us for a celebration of wine harvest season at the fifth annual Nashville Harvest Festival! A general admission ticket includes tastes of 20+ wines carefully paired with chef-selected small bites, live music throughout the day, and fall fun activities for all ages!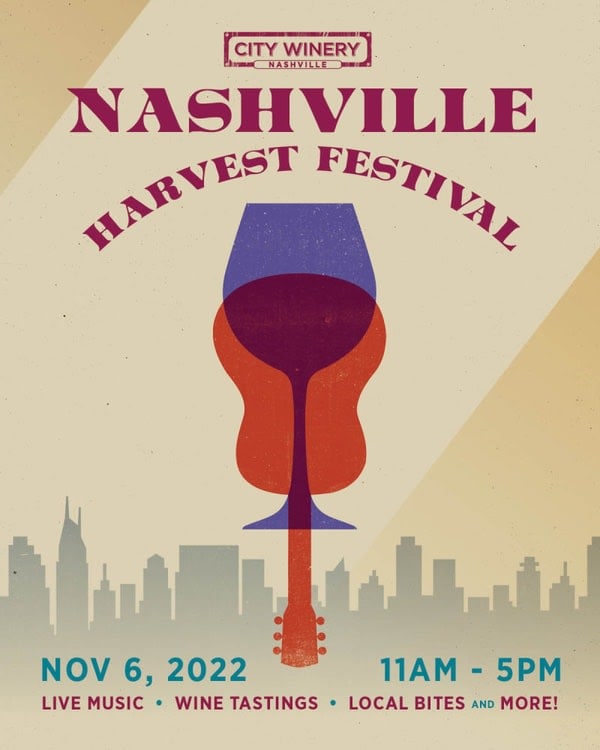 The 56th Annual CMA Awards
November 9th | 7PM
CMA and ABC have announced that two-time CMA Entertainer of the Year Luke Bryan and NFL superstar Peyton Manning will host "The 56th Annual CMA Awards." Country Music's Biggest Night broadcasts live from Nashville's Bridgestone Arena on Wednesday, Nov. 9 (8:00-11:00 PM/EST) on ABC.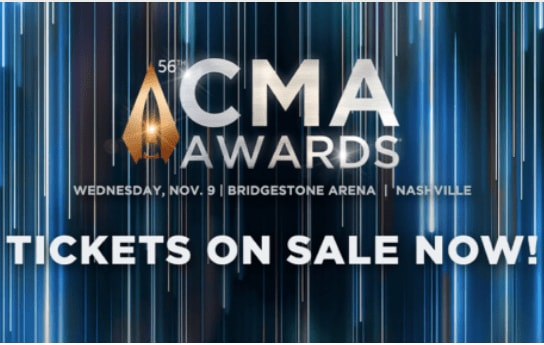 Cheekwood Holiday Lights
November 19 - January 8
Holiday LIGHTS at Cheekwood features elegant and creative light displays along a one-mile walking path that sets the gardens aglow. With sparkling interactive features, s'mores and bar stations, and a 20-foot-tall poinsettia tree in the bedecked historic mansion, Holiday LIGHTS is the ideal, memory-making experience for visitors of all ages.
More information & tickets ​​​​​​​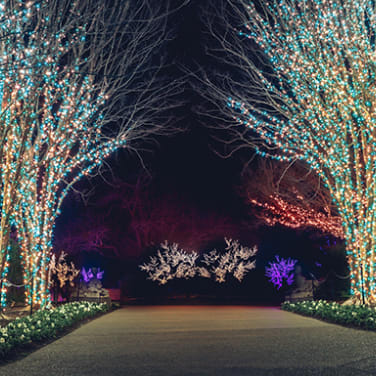 ---
Notable in Nashville
In case you missed it
> 10,000 Americans per day turn 65 years old.....By 2030 one in 5 Americans will be 65-plus. The manufacturers of some of the most profitable merchandise may start focusing more on this group who has the most excess - and disposable - wealth of all. The METAVERSE may be appealing to this group whose physical limitations may prevent them from experiencing things that the Metaverse will.... maybe homes
> Simplistically, if your market is down, selling a $2 million home for a 10% discount creates a 'loss' of $200,000. Buying a $4 million home at a 10% discount could deliver a $400,000 savings on that purchase, netting you a $200k gain. Think balance-sheet, not merely transaction.
> As higher mortgage rates force many buyers to buy lower priced homes, the sale may actually deliver a smaller discount, while the purchase for a larger, more expensive home may have fewer competitors as that buyer pool shrinks a bit. You may have more, better choices too and more time to decide.
> Yes, the mortgage rate will be much higher. But it's highly likely that when - not if - the FED has to stimulate the economy back into growth mode, the first thing they usually resort to is lowering rates at which point you can refinance.
> According to a 2021 study, when pandemic lockdowns occurred in the first quarter of 2020, internet usage jumped by 40%
> In Paris in the tony 6th Arrondissement, a recently built public housing project - a small and attractive 8-unit building - has met great success: Why? It's small, and architecturally blends in perfectly with its fancy neighbors. Cities that figure out how to affordably house their teachers, firefighters, police, etc, close to where they work will be beneficiaries. Maybe smaller buildings - as opposed to instantly stigmatized ugly huge buildings - is the answer? That's not socialism: that's practical! (CITYLAB)
---