Nothing beats sitting back and enjoying your favorite coffee from a shop with a great setting. Whether spending time with your friends or getting your coffee to go as you commute from your luxury homes in Nashville, you deserve a place with the best coffee. These are the eight best Nashville coffee shops you will love to visit.
Barista Parlor
519 Gallatin Avenue B, Nashville TN
Barista Parlor
holds a reputation for its animated conversation and relaxing vibe. If you're looking for this kind of atmosphere in East Nashville, this is the perfect place. It offers an incredible dining atmosphere with fantastic woodwork, bright interiors, and attention to detail. There's also a covered patio with outdoor seating for those who love taking their coffee outdoors.

You can place your order from the shop's website if you want to pick up your coffee. They offer a variety of coffee, Espresso specialties, Elixirs, tea, and some eats for your accompaniment. You can also bring their exquisite coffee experience to your home with their selection of in-house roasted coffee, storage containers, apparel, and glassware.

There's enough parking behind its building in East Nashville and Street parking. Its free Wi-Fi makes it an ideal place to shift your work from your office to its relaxing indoor atmosphere.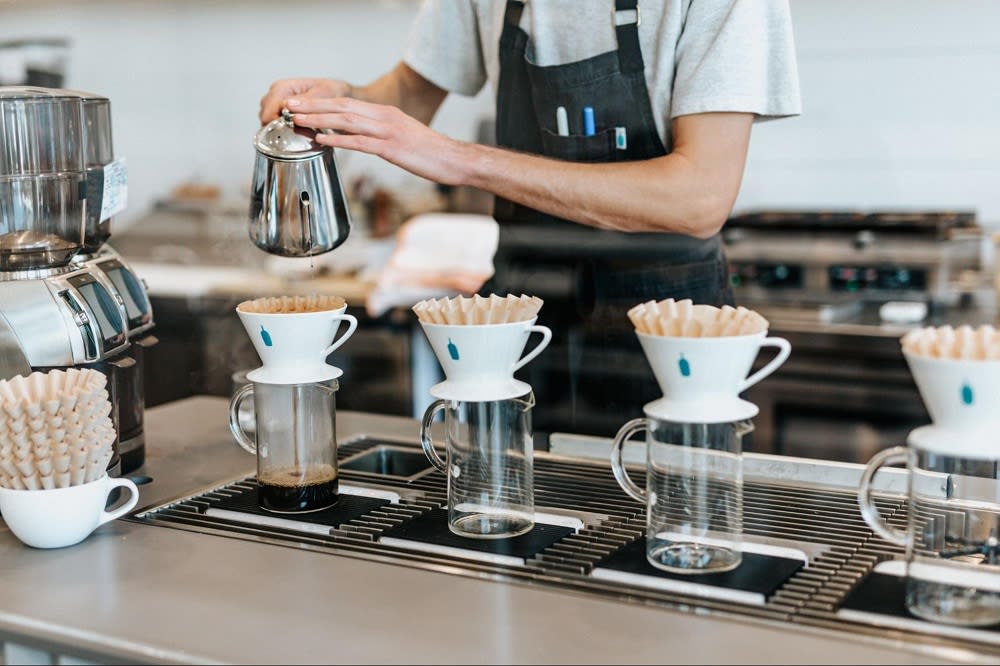 8th & Roast
8th Avenue South, Nashville, TN
This great coffeehouse is located at 8th Avenue South. After seeing the success of its first coffee shop at Sylvan Park,
8th & Roast
established its second location on Charlotte Avenue.
The original 8th Avenue South coffee shop features an intimate atmosphere for all coffee lovers. Its inside offers a bar setting endowed with warm and cozy community tables to guarantee the most calming atmosphere.
You can get all the usual caffeinated suspects and seasonal creations, breakfast, and lunch varieties from this coffee shop. They also include grab-and-go coffees for those in a rush and sell fresh new roasts for your catering, hotel, restaurant, or cafe. This coffee house has maintained a tradition of partnering with coffee producers and importing their products.
This has been key to their quality coffee since they ensure they secure the best coffee and maintain their highest quality throughout the roasting process. Their attention to detail and quality, extending from their coffee to their food pairing, makes this place one of the best.
Cafe Intermezzo
205 Demonbreun Street, 2nd Avenue
If you're looking for a sophisticated place to enjoy your coffee from Downtown Nashville or SoBro, look no further than
Cafe Intermezzo
. It has a European-inspired setting with an elevated and calm environment to start or wind up your day. They offer everything from coffee with alcohol such as Tuaca or Cafe Salzburg to French press coffee. All their coffees are brewed from the renowned Batdorf & Bronson brands.
Besides their array of coffee varieties, you can get your pastries and desserts from over 50 options that they have. All their pastries are topped with homemade schlagg or whipped cream. Some of the top pastries you can get are Chocolate Peanut Butter Cup (Reese's) Cheesecake, Cookies and Cream (oreo) cheesecake, and Hazelnut Chocolate cheesecake.
Frothy Monkey
2509 12th Avenue S, Nashville, TN
For the best taste of Robusta Coffee, look no further from the Frothy Monkey. The
12th South coffee shop
has been serving Nashville residents since its inception. It has expanded into other neighborhoods, including downtown Franklin, East Nashville, and the Nations.
You can bring all your friends to the 12th Avenue coffee shop since there's ample seating. There's a great front patio to enjoy your coffee if the weather is nice.
There are three dining options: dining in, to-go, and online ordering + curbside pickup. Their dining-in option includes full-service wait staff at indoor and outdoor tables waiting to serve you. If you prefer getting your to-go order, you have various options from their signature drinks or coffee varieties before you head to work or stroll the busting 12th South District.
There's no shortage of options for any occasion. Apart from the specialty roasted coffee varieties, you can savor their beer, cocktail, and wine to wind up your day. It's an all-day cafe with breakfast, lunch, and dinner selections to keep you coming.
Falcon
509 Houston St, Nashville, TN
If you live in Wedgewood-Houston, visiting the
Falcon
guarantees the best small coffee shop experience. This dingy coffee house has all the healthy options you may be craving, served in a plant-based setting. You can spend time on their small patio in good weather as you veer to the outside charm.
If you prefer getting your coffee to-go, you can grab your cup or bite from the to-go window before you leave for your job. Otherwise, this is a quiet workspace for those who love spending part of their day outside their offices.
Headquarters
4902 Charlotte Pike, Nashville, TN
Your coffee cravings from West Nashville are well sorted at
Headquarters
. This expansive 9-foot vast storage store turned into a coffee shop has been serving this neighborhood since 2012. You'll enjoy a cozy atmosphere starting from the 1800's signage painted on their brick wall to the spacious deck and patio at the back.
Whether you need to have a long lazy chat with your friends, grab a quick pick-me-up, or anything in between, nowhere in West Nashville guarantees the best experience. Their favorite caffeinated concoctions such as sorghum cinnamon latte, Mexican Coca-Cola, and a combination of cinnamon latte and refreshed-combining espresso will make your stop worthwhile. They also serve baked accompaniments from local bakeries such as the Vegan Vee, Dozen Bakery, Sweet 16th, and Brightside Bakery.
Bongo Java
2007 Belmont Blvd, Nashville, TN
Head to
Bongo Java
for a coffee tasting from the oldest coffee company in Nashville. As the first Nashville-based roaster to offer organic, Fair Trade brews, you can find their coffee in almost all retail stores in Nashville. The Belmont Blvd is the original location, but there are other locations in East Nashville and smaller operations inside Johnny Cash Museum and Omni Hotel.
The Belmont Boulevard cafe features an upstairs theater and a large patio, making it an ideal place to spend with your friends. Gazing into the Belmont boulevard from the upstairs theater as you get to your work sums up your visit to this lovely coffee shop.
Besides their exemplary coffee brews, you'll find plenty of foods to complement your breakfast, lunch, or dinner.
You can choose to get your coffee from the cafe, get a coffee-to-go, or even order online and have it delivered to your doorstep. If you love enjoying your coffee from the restaurant, there's enough parking along Belmont Blvd and its neighboring streets. They offer wholesale prices for roasted coffee beans and loyalty cards for long-time customers. There's also Bongo merchandise such as T-shirts and mugs for your taking.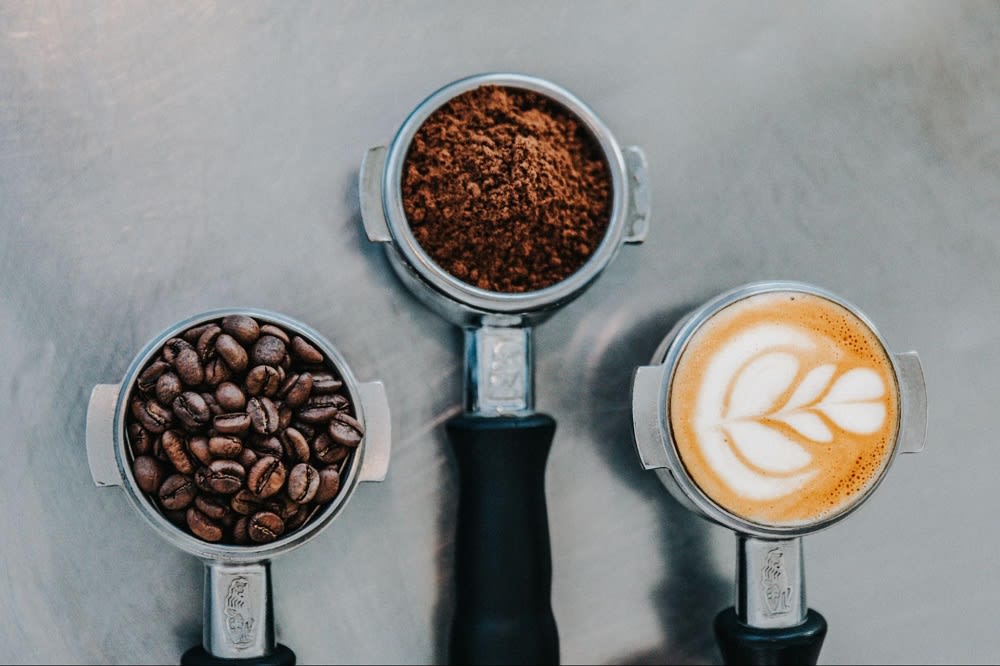 Hearts Nashville
914 Gallatin Avenue, Nashville, TN
For those in East Nashville,
Hearts
has got you covered with its Australian-inspired cafe setting. Its inspiration comes from the incredible coffee and food scenes in Melbourne, Australia, where there are the most cafes per capita worldwide.
Its menu reflects the owner's Aussie heritage, especially its signature coffee. Their sumptuous coffee servings can be accompanied by sandwiches, salads, egg-based dishes, and healthy bowls. All their servings feature locally sourced products right from the heart of Nashville. You can order online or visit the café, depending on your convenience.
It's no secret that Nashville has beautiful coffee shops. You'll be rich with choices, whether it is their specialty coffee or coffee from renowned brands and various accompaniments.
There's nothing better than working with an experienced Nashville real estate agent while looking for your perfect luxury home in Nashville, TN.
Shane McCarty
is an experienced real estate agent passionate about delivering the best services to his clients. He translates his bespoke marketing material to procure the best home that ignites your sensibilities.
Contact
Shane today.