Nashville is known for its great food, thriving music scene, and laid-back culture. Over the last few years, young professionals have flocked to the city for its unique style and affordable cost of living. But some of the best the region offers is outside of the city's borders, where you'll find a vast array of natural beauty and preserved history just a short distance away.

If you want to get out of town, take in the fresh air, and explore something new, there are a variety of great places to make a quick and exciting trip without having to trek a long distance. Pack some snacks, gas up the car, and bring along some friends while you break free from your daily routine.

From historic battlefields, thriving local farms, and gorgeous parks, we've collected some of the best destinations you should consider for your next weekend day trip.
Rabbit Circle Rural Farm Tours
Want to escape the daily grind of city life and connect with nature? Rabbit Circle Rural Farm Tours offers fun and educational opportunities for those in the Nashville area to be immersed in the daily work and lifestyle of local farms. From insightful conversations with farmers, ranchers, and skilled craftspeople about the importance of how we treat our food to explorations of seasonal growing, each tour is a unique look into the authentic rural roots of Tennessee.

Guided by knowledgeable local Jennifer Davis, these tour experiences are a rare and fascinating way to learn about the community firsthand.
Long Hunter State Park
Spanning 2,600 acres, Long Hunter State Park is a sprawling, gorgeous park filled with recreation opportunities and natural scenery. With 20 miles of hiking trails, it's a beautiful place to spend a day exploring the Tennessee landscape.

The park is broken into four sections: Couchville, Baker's Grove, Bryant Grove, and Sellars Farm, each with unique features to experience. Some of the park's amenities include a group camp, a meeting facility, a backcountry campsite, and a visitor center.

Best of all, it's only about a twenty-mile trip from central Nashville, making it the perfect destination for a short trip to get active, relax, or simply connect with nature.
Stones River National Battlefield
The Stones River National Battlefield is a park and historic site in Murfreesboro, Tennessee. It was the site of The Battle of Stones River in 1862, which marked a critical victory for Abraham Lincoln's forces and helped begin to turn the tide in the Union's favor.

Today, the park helps to preserve the stories of those who fought in the war and the events that followed by offering educational opportunities for adults and children alike. Enjoy the free programs, explore local nature and wildlife, and shop for souvenirs at the park store.
Knob Creek: Abraham Lincoln's Childhood Home
Located in Hodgenville, Kentucky, Abraham Lincoln's Boyhood Home at Knob Creek is one of the most fascinating sites from the President's life. On the land where his family home once stood, you'll now find The First Lincoln Memorial, a gorgeous structure that honors the birthplace and legacy of one of America's most important presidents.

Inside is a symbolic replica of how the original cabin would have appeared, as well as other important documents and information about Lincoln's humble early years. Both beautiful and informative, the memorial site makes an excellent, family-friendly trip.
Batey Farms
Located southeast of Nashville in gorgeous rural Tennessee, family-owned and operated Batey Farms is an excellent place to buy high-quality local goods and get a glimpse of authentic farm life. The farm has been in operation since 1807 and has developed a lasting reputation for some of the best quality and service in the region.

One of their staples is pork products like bratwurst and sausage, and you can also purchase local goods such as milk and cheese at their on-site retail store. The feature that's perhaps most worth the trip is the seasonal strawberry patch, where you can bring along the family and pick fresh strawberries.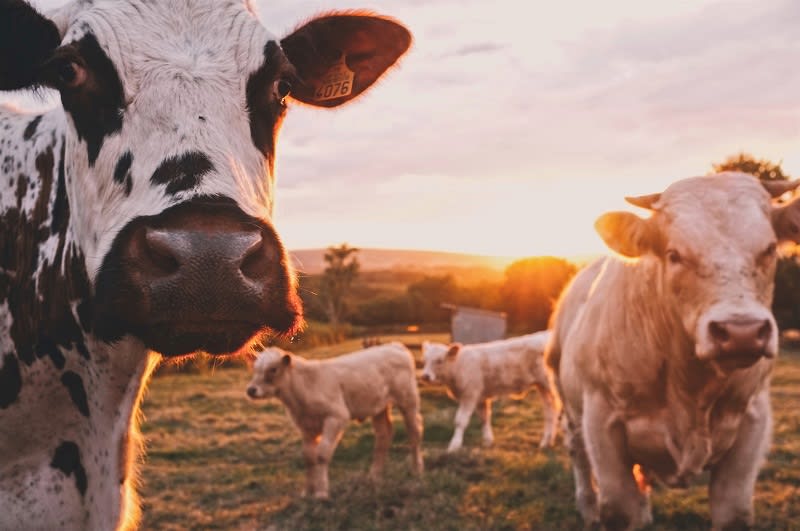 Land Between the Lakes National Recreation Center
Located on a peninsula that spans portions of Western Kentucky and Western Tennessee, the Land Between the Lakes National Recreation Center is an expansive park that spans over 170,000 acres of undeveloped land.

Travelers come from all over to experience this natural wonder, which includes a wide array of unique features like the Woodlands Nature Station, the Elk & Bison Prairie, and the Golden Pond Planetarium and Observatory. Visitors can learn about conservation efforts, get immersed in the natural setting, and experience all of the incredible beauty the region has to offer. One of the best features is the 300 miles of shoreline visitors can access, perfect for picnicking, fishing, boating, and more. Licensed hunting is also permitted during some seasons.
Historic Cannonsburgh Village
Cannonsburgh Village is a gorgeous piece of preserved Tennessee history. With significant buildings and artifacts spanning from the 1830s to 1930s, you can step into a piece of the past while exploring the picturesque setting.

School tours make regular visits, and the site is also popular for weddings and other event rentals. Self-guided tours of the grounds are free, and you can get a close-up look at buildings like the schoolhouse, a telephone operator's house, the University House, a museum, the wedding chapel, a doctor's office, a general store, and more.
Beachaven Vineyard & Winery
Beachaven Vineyards & Winery is a family-owned establishment located in Clarksville, Tennessee. For $10 per person, you can experience an extensive guided tour of the property and vineyards, get an inside look at the winemaking facilities, and enjoy a full wine tasting. The grounds provide a gorgeous setting to enjoy drinks and snacks with friends, and the property's picnic area is open to the public. Beachaven is the perfect place to get away from your daily routine and enjoy nature with a great glass of wine.
Dunbar Cave State Park
Located near Clarksville, Tennessee, Dunbar Cave State Park spans 140 acres but is most notable for its extensive underground cave systems that visitors can explore. The caves have been used by humans for centuries, something made clear in the incredible Native American artwork found on its walls dating back to the 14th century. These caves are an incredible opportunity to have a truly unique experience in nature that's great for the whole family, and also provides an opportunity to learn about the natural history and geology of the region.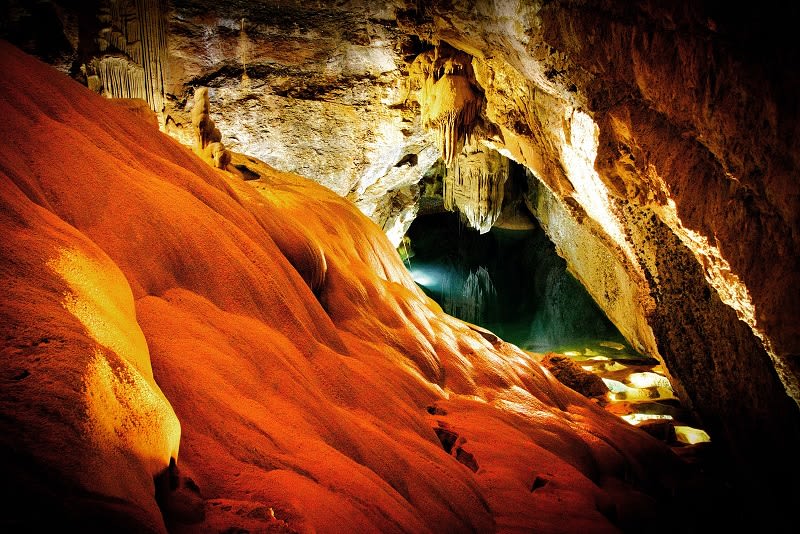 Soar Adventure Tower
One of the most unique outdoor experiences you can have near Nashville is at SOAR Adventure Tower. Featuring four levels and 110 climbing elements, the unique tower provides endless excitement for kids and adults alike. It makes the perfect family, group, or class outing, and you'll also find mini-golf and a bar on-site.
Middle Tennessee Hot Air Adventures
Based in Franklin, Tennessee, Middle Tennessee Hot Air Adventures is a family-owned business that offers hot air balloon rides over the gorgeous Tennessee landscape. Perfect for a romantic experience or simply getting a bird's-eye view of the landscape, these are one-of-a-kind adventures you'll never forget.
Mammoth Cave National Park
Mammoth Cave National Park offers a variety of fun outdoor experiences for visitors. Get in touch with history at their preserved church, cemetery, and rail cars, take a hike on beautiful trails, kayak on serene waters, or explain the main attraction—a massive underground cave system that's breathtaking to behold. Tour Guides will lead you through the caverns and teach you about the history of how they formed.
Chickamauga and Chattanooga National Military Park
The Chickamauga and Chattanooga National Military Park preserves the historic sites of several significant Civil War conflicts that were crucial in the Union's eventual victory. Home to more than 9,000 acres of gorgeous landscapes, battlefields, monuments, and more, the site offers plentiful opportunities for learning and outdoor exploration.
Kentucky Action Park and Riding Stables
Kentucky Action Park and Riding Stables are one of the state's oldest and largest continuously operating stables. Featuring over 500 acres of trail, groups and families can saddle up on one of the park's horses and explore the grounds with a knowledgeable guide. You'll also find mini-golf, cabin rentals, and RV camping, as well as tours of some of the local caves.
Ready to fall in love with Nashville?
If you're looking for help navigating Nashville luxury real estate, Shane McCarty can help guide you every step of the way. From gorgeous luxury homes to Downtown Nashville real estate, Shane has experience buying and selling all over the city. Learn more about the great communities you can choose from and get in touch today.